You can automate your shipment in your Virtual Mailbox.
1. Log In To Your Account, click " ACCOUNT & PREFERENCES" > Shipment Scheduling
Click "Enable Shipment Scheduling and choose preferences"
2. Edit preferences
Schedule Preferences (Daily, Weekly, Bi-weekly, or Monthly) to a selected destination.

Open & Consolidation preferences: Work best when you have multiple items every shipment.

Packing instructions
Shipper preferences for Letters, Small packages, and Large packages.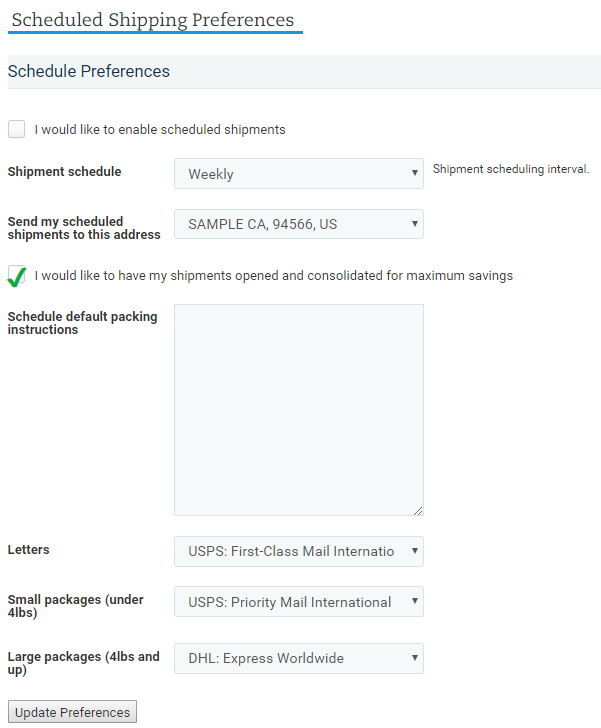 3. Click "Update Preferences"