We are happy to walk you through the entire process of signing up with US Global Mail.
1. Firstly, visit our Pricing page to begin and select your preferred plan.
You can move the green slider to see the different discounts we offer depending on the term.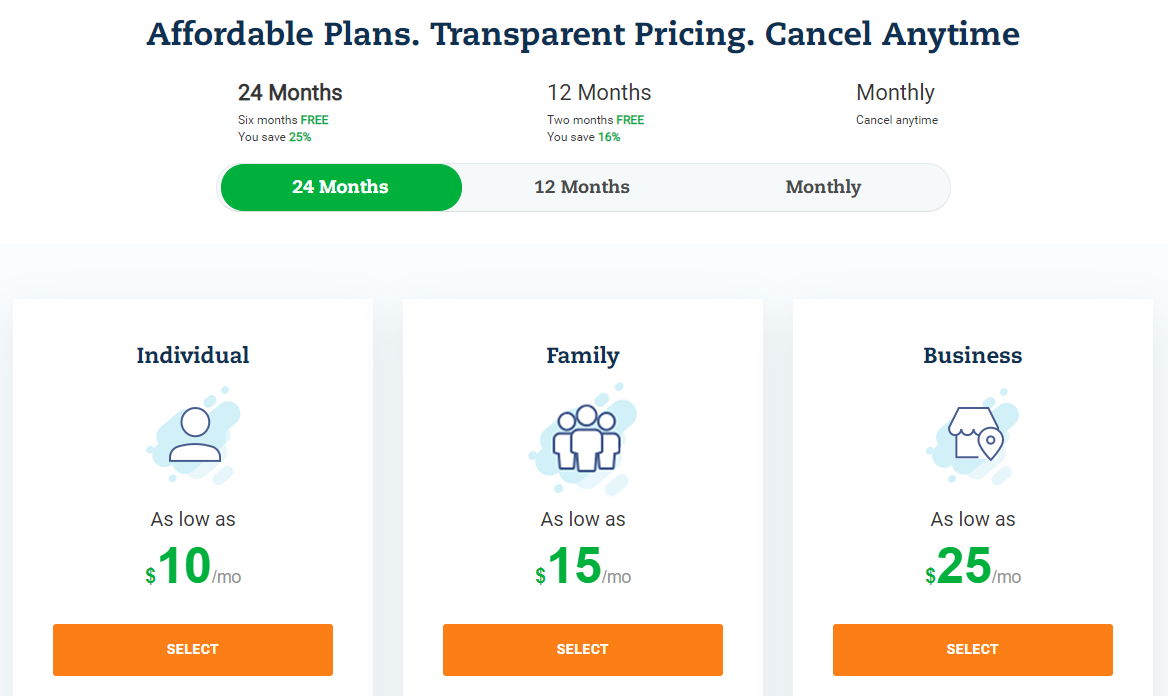 2. Set up your account by filling in your personal information.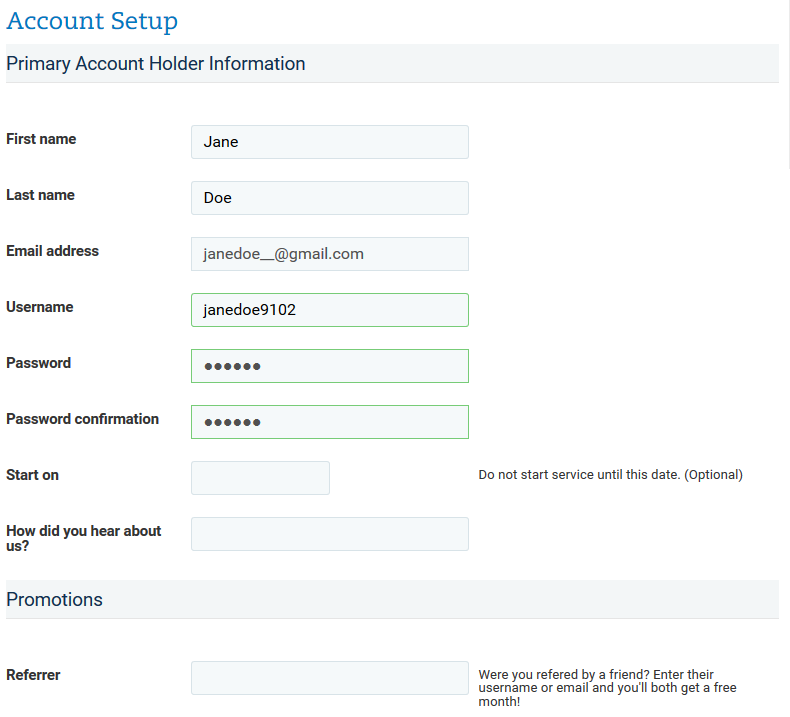 3. Enter your billing information
We must have a credit card on file for the monthly payments.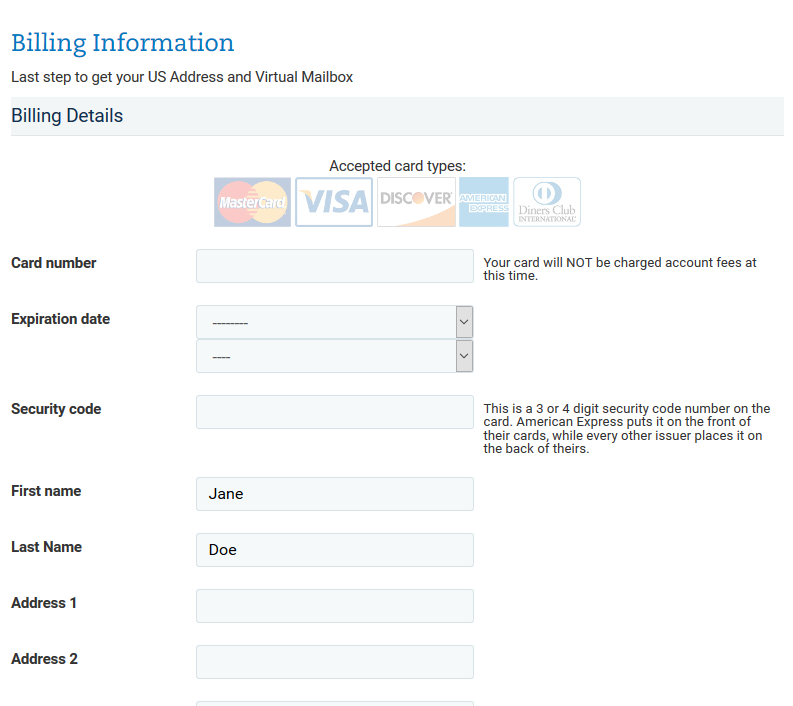 4. Verify your credit card in order to activate your account
After entering your billing information, you will be taken to the main "Manage Your Account and Preferences" page. Here you will now need to verify your credit card you added. A small charge will be made onto the card and that amount will be refunded to you in a few days.
To verify your credit card, please visit this guide for detailed instructions. This link will open in a new tab.
5. Verify name(s) on the account by uploading two photo IDs per person
Once the credit card is active on your account, you will then need to upload two forms of ID for each name on the account.
Please read the following guide on how to add a name and what IDs are required. This link will open in a new tab.
6. We will approve each name and set of IDs on the account
The names and IDs will be sent to an approval queue and we will approve them. Once approved, you will receive a notification email stating this.
7. Your account is now activated for non-USPS mail
If you have not opted for a future start, your account is now active and will be charged the amount of your chosen plan from step 1. You can begin to receive mail from non-USPS shipping carriers (such as FedEx, DHL and UPS).
If you have opted for a future start date, your account won't be charged until that start date arrives.
Please skip to step 9.
8. Completing and notarizing the 1583 form
To receive mail delivered by USPS, the USPS require you to provide a notarized 1583 form. Each individual over 18 requires one form per person. For married couples, you can both be in the same form. For minors (those under 18 years old), they can be on the same form as their parents.
To make it easier for you, we have created a pre-filled form that you can download directly from your account.
To have it notarized, you can use your own or choose to use our notary via Skype for a fee of $10 per form.
For more information about how to complete the 1583 form, please see the following guide.
Once the notarization is complete, you will need to upload the form into your account.
Please note: our system is currently only able to receive one 1583 form. If you have multiple 1583 forms for the different names on your account, please attach the additional forms to an email to us at support@usglobalmail.com and we will upload it to your account for you.
9. Your account is now complete!
That's it! If all documentation is added and your credit card has been verified, you are all set to begin using US Global Mail!
If you have mail in your Inbox, you now have a few ways to proceed:
Create a scan request to see the contents of a letter. See this Letter Scanning guide for more information.
Request an Open & Inspect service to see the contents of a package. See this article for more information.
Place what's called a Shipment Request if you are ready to have your items shipped to a specific location. See the Placing a Shipment Request article for more information.